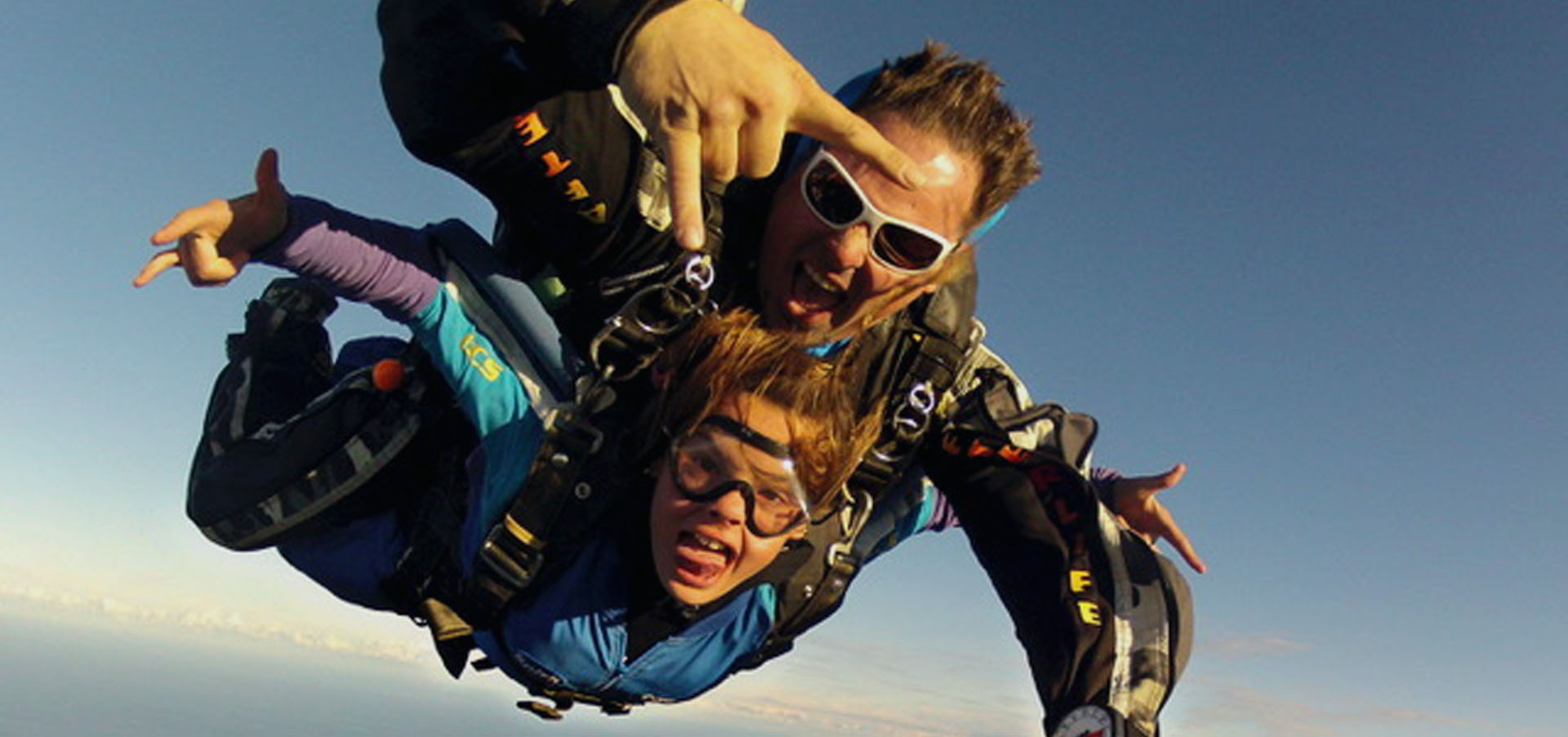 19 Jan

My life has been transformed

"On the other side of fear is freedom!" This is what we tell clients at Coffs Skydivers, the skydiving school I've run since 1995. It's also, for me personally, one of the most profound lessons of my life – learned more than anything from nearly 20 years participating in the Mankind Project. MKP has transformed my life in four major ways. Above all, it has given me a deep embodied relationship with myself that I didn't know was possible. It has prompted me to take a strong, responsible role in my family. It has helped me find my purpose and create a deeply satisfying career and businesses. And it has guided me, unexpectedly, to create a profound relationship with the first Australians, the indigenous people of this country.
MKP has transformed my life in four major ways. Above all, it has given me a deep embodied relationship with myself that I didn't know was possible. – Steve
It was my daughter, Charlotte, whose insight into fear triggered our skydivers' slogan. After her first tandem jump at age 10 (the youngest ever at that time) she clearly loved the experience, yet was in terror about jumping again. Then she realised it was not a fear of skydiving, but fear of fear itself – hence the slogan.
Learning to be responsible for family relationships has been at the heart of my MKP work. My father, Billy, originally invited me to do the New Warrior Training. He did his own work and I did mine until we transformed our tough, patriarchal relationship – the sort of relationship between men that dominated our family as it does so many others. That in turn altered how I relate to my son Xavia – who has also done the NWTA, as have all three of my brothers-in-law. So there is a great deal of love and trust in our family – among the men and also among the women. I was taught about integrity, about being 100 per cent responsible, and about being humble and respectful by the strong, older men in MKP – and equally by some strong, uncompromising women. I learned to honour and respect the feminine.
My career and businesses – my skydiving company and my work as a coach, facilitator and leader – have also been fuelled by MKP. I lead groups of 100 or more in MKP and in the corporate world, with men and with women. I have learned to bring to them psychological safety and emotional intelligence. And for myself, I've learned the difference between being busy and being deeply engaged.
About 10 years ago – during a health crisis, when I was in excruciating pain – I met Uncle Larry Kelly, an Elder of the Gumbaynggir people, traditional owners of the country where I live. With his unwavering boundaries and guidance, that intense pain went. He came to mentor me and guided me to give up my egoism and arrogant, misogynist attitudes. I sat with him for several years, forming a loving friendship and learning about respect and service from deep within his tradition – a culture strongly aligned with the values of MKP. Uncle Larry blessed and supported all our MKP trainings in Bellingen. He passed last year. I miss him and remember him with deep gratitude: he taught me respect and humility.
Steve, 49, Coffs Harbour, NSW